Football Final Parties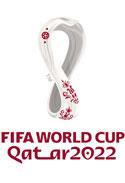 Every four years we're treated to the festival of football known better as the World Cup or European Football Finals or Euros for short. With 24 National football teams reaching the finals there is plenty of chance to join in with the festival atmosphere that most games enjoy. And with the fantastic collection of themed football fancy dress costumes and accessories available here at Karnival Costumes you'll be sure to find the perfect outfit to show your support for your national team during the Euros as well as the Internationals and friendly matches in the run-up to the showcase event. Whether you're planning to attend dressed in the patriotic and traditional red and white of the St George's Cross as s supporter of England or the colours of any of the other Home Nations, our selection of costume accessories will make sure you stand out from the crowd.

And here at Karnival Costumes online party shop it doesn't stop with just the British teams, we've football fancy dress for the most popular European countries including; Germany, Spain, Holland, France and Italy and when you combine these with our selection of themed accessories, and the complete selection of the flags of the thirty two finalists our selection it's no wonder that our customers keep coming back to us.
And if you're planning a football themed party or other footballing event what could be better than our selection of football party goods and decorations? So however you plan to celebrate the World Cup finals with the excellent selection of football fancy dress costumes, accessories, flags, decorations and party goods available at Karnival Costumes we're the ones to ensure you have everything you need to join in with the spirit of the beautiful game.