Animated 1.8m Lunging Witch with Light-Up Head & Sound
Animated Lunging Haggard Witch with light-up & Voice Track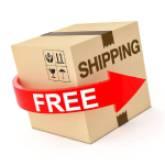 From our massive collection of animated Halloween decorations and props, this is our Lunging Witch animated figure which has motion activation featuring light up eyes and a moving jaw which combines with 4 different, good quality, sound recordings each lasting approx 18 seconds. In addition, the witch with it's tall pointed hat and grey hair flowing down either side of her age ravished skull and gnarly hands, lunges forward at you to scare the living what's it out of you! The unit is life-size; okay, I've never knowingly seen a witch but at approx 1.8m tall this is sure to be about right. It comes with a power adaptor and it has a volume control plus a step pad should you wish to use the unit that way. Dressed in distressed robes and a wide sash waist belt, as you'd expect, she's holding a staff in one hand and this has a skull on the top. Watch the video clip for the best effect and this is now one of our favourite Halloween props.  Individually boxed, this monster prop is motion activated requires a little assembly before use. An impressive piece which is sure to both scare and amuse your guests making this a great decorating piece for Halloween costume parties. Will last for years if cared for and stored correctly.
1.8m Animated Lunging Witch
If you can't add this product to your basket, please contact us 
for restocking information.